If this is the first post of mine you're viewing or by chance you remember some of my previous posts and have wondered "Hey what happened to that girl?" then I can tell you, for sure, that this may even be my only post for this entire year. I'll write when I remember and simply come and go as I please because even the idea of having to write a post once a month counts as a commitment and I don't want to induce an anxiety attack on my part.
Anyway, back to business. So I've read quite a lot of books in the last couple of months. I don't think I can do an individual review for each book and I don't want to either nor can I do selected reviews because I don't have the attention span for it and again I don't want to either. So what I'll do is extremely short reviews instead, hoping to keep it to a few short sentences instead.
YES PLEASE, AMY POEHLER
Amy talks about writing throughout most of the book. Scattered, very scattered. I found it hard to follow which was a shame because some parts are actually hilarious. Lots of pictures of emails and letters. Noteworthy: the argument between Amy and Leone and Cooper when she performed a piece on disability that was written for her and how it took her a long time, years, to apologise.
https://www.waterstones.com/book/yes-please/amy-poehler/9781447283317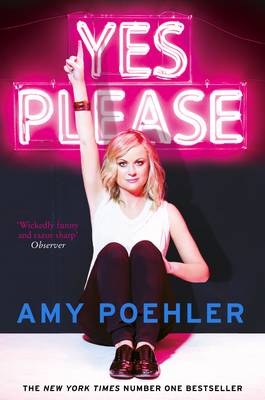 GO SET A WATCHMAN, HARPER LEE
Atticus is humanised. What I took away from it: we have to stop putting the people we love on a pedestal and recognise them for the human being they are, faults and all, that means staying when they're wrong. This is what distinguishes us as a true weather friend.
https://www.waterstones.com/book/go-set-a-watchman/harper-lee/9781784752460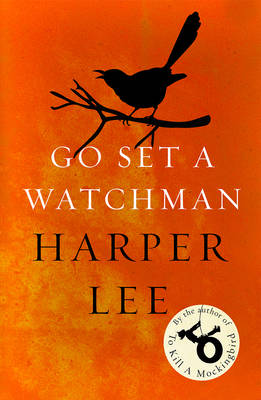 MY NAME IS LUCY BARTON, ELIZABETH STROUT
Ever heard of the expression incorruptible pure pureness? This is what dear Lucy is. I literally wanted to hug the book i.e. Lucy Barton, reminiscent of Beth Green (The Walking Dead) and Alia Bhatt in Highway. This is one to warm your heart on those days the world feels a little cold.
https://www.waterstones.com/book/my-name-is-lucy-barton/elizabeth-strout/9780241248775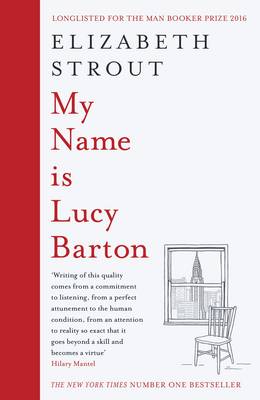 THE ESSEX SERPENT, SARAH PERRY
You know those books that spark the debate of who should be with whom? Yeah it's one of those. It's a case of opposites attract; however, one of the concerned pair is already married to a very doting wife. I am of the opinion that he should remain with his wife; I don't care for Cora's particular brand of quirkiness as I much preferred Stella's simplicity and warmth. I loved the use of this sonnet:  Love is not love. Which alters when it alteration finds. Either that or the mark of maturity is when you understand that people will change and you work with it.
https://www.waterstones.com/book/the-essex-serpent/sarah-perry/9781781255445
THE GIRLS, EMMA CLINE
Now this book reminded me of a friend who's so nice and naive that he would end up accidentally joining a cult. This book is based on the Manson Family murders. It's gruesome and quite vulgar at parts. I wasn't overjoyed by it but I did like the exploration of the relationship between Evie and Susan, the naive, lonely and shy girl who is desperate to please and the confident, bad girl who doesn't feel the need to answer to anybody. More friendship books please.
https://www.waterstones.com/book/the-girls/emma-cline/9781784740443
HIGH FIDELITY, NICK HORNBY
LOVE. LOVE. LOVE. Finally a book that doesn't venture into the way the winds and leaves are blowing, I'm sorry but what am I supposed to do with that unless you're George Martin or Donna Tartt and can tie it in somehow. This is straight up jerk lit. Rob explores why his top 5 relationships didn't work out in an effort to explain why Laura, his latest ex, does not need to be included. Of course, he is clearly not over Laura and I wouldn't either, she is just wonderful and warm and lovely and all things good. Rob, you'se an idiot, get it together man.
https://www.waterstones.com/book/high-fidelity/nick-hornby/9780241969816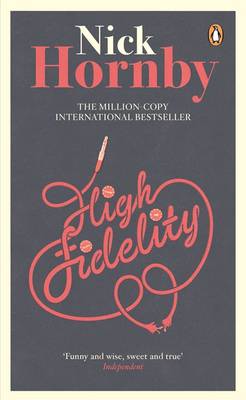 I CAPTURE THE CASTLE, DODIE SMITH
Ah, a story of unrequited love. If you've watched Ae Dil Hai Mushkil then you'll get the gist of it. However, in this case Rose and Neal are perfectly suited to each other. Cassandra, he a dog, you can do better. Strongly recommend.
https://www.waterstones.com/book/i-capture-the-castle/dodie-smith/valerie-grove/9780099460879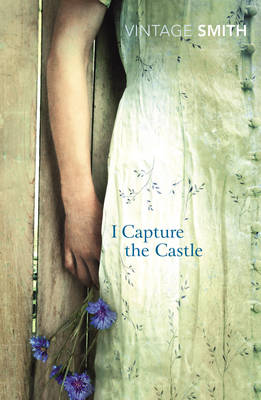 LUCKIEST GIRL ALIVE, JESSICA KNOLL
This is the book to read after Gone Girl and The Girl on the Train. Ani, plagued by the desire to be popular, cool and powerful, readers will either love or hate her. Gah, this is a hard one to explain. You will not see the ending coming. Some might say the content is too adult for young people to read but I think it's a book young girls and boys SHOULD read because of the issues it discusses. For the record, from my perspective, a person unable to give consent counts as no consent, otherwise it's just like aborting someone's baby without asking for their permission and them being completely unaware of what is going on and lacking the ability to do anything about it. It's just basic logic.
https://www.waterstones.com/book/luckiest-girl-alive/jessica-knoll/9781447286219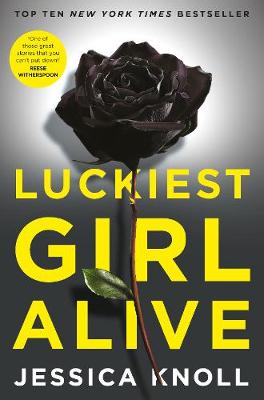 A LITTLE LIFE, HANYA YANAGIHARA
You have to read this book. You just have to. Picture Chris, Gordie, Vern and Teddy (Stand By Me)… Jude, Willem, J.B. and Michael were those characters to me. This book revolves around the enigmatic Jude, his tumultuous and tragic past unravels gradually throughout the book and I dare you not to cry when you *find out everything.* I had to put the book down at one point because I was in absolute tears and the worst of it is that things like this do happen to people, it probably has happened to at least one or two of the people we shuffle past and encounter in our daily lives. At the core of it, it is a story about love and friendship and whether love is enough to save us. 5 stars, without a doubt.
https://www.waterstones.com/book/a-little-life/hanya-yanagihara/9781447294832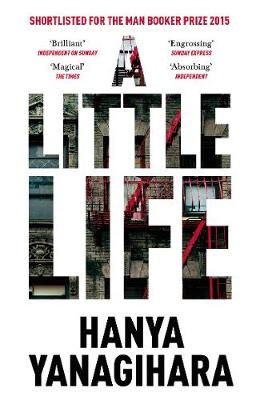 ALL THE BRIGHT PLACES, JENNIFER NIVEN
I think this is my first time reading a book on mental health and I hope to read more books like these, so if you do know any books like this… get recommending! The book centres on Violet who suffers from PTSD after losing her sister in a car accident and Finch is an avid contemplator of suicide but something always stops him every time. These two get acquainted in an unexpected way and the rest as they say is history. I found myself having to put this book down because it was so real it was frightening, although I knew how it was going to end, I was begging for it not to happen. What did piss me of is a certain family and their complete lack of knowledge, understanding and indifference and the sad reality is that there are a lot of people who sometimes experience these issues alone. Along with The Catcher in the Rye, this is another book I would love to see added to the school curriculum or at least have students be a little more educated on mental health matters. Another 5 stars.
https://www.waterstones.com/book/all-the-bright-places/jennifer-niven/9780141357034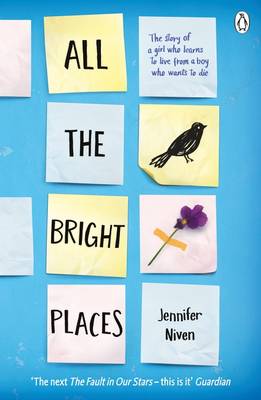 Wowee, I just realised I forgot to keep it short for the last few ones but it had to be done. Eh well.
Sophski out.